Business and Organization Co-Operatives
A co-operative ("Co-Op") is a business or organization owned by the people who operate and/or use the services the organization provides. They are different from traditional businesses because it is owned and managed by the cooperative.  Those who own the cooperatives are called members; these members can be either workers, producers, or consumers.
Cooperatives, unlike other toolkits can relate to a variety of equity areas. For example, worker and consumer cooperatives relate to employment and business opportunities.  While producer cooperatives relate to healthy neighborhoods and economic development.
Cooperatives allow the members involved to have control over their economic and business development in their own community. Each member has the control over the direction in which the business grows. In Baltimore, many citizens are unaware of vast opportunities there are to work for their community, within their community, and for their community. This toolkit allows community members to be in control of community assets.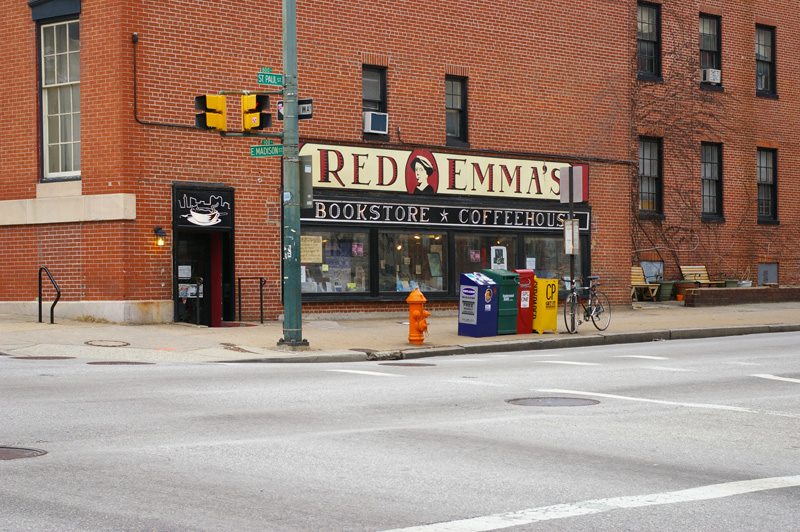 photo courtesy of Red Emma's
Worker
A type of business entity owned and controlled by its employees. It is beneficial to low-income communities because the profits go directly to its workers, keeping the money within the local economy. Any type of business can be a worker cooperative — grocery stores, childcare, plumbing, beauty salons, and more.
Red Emmas, located at 30 W. North Avenue, is a worker cooperative. Everyone who works there is a part of a collective that owns an equal share of the business and has an equal vote in business decisions. At Red Emmas, there is no boss and no hierarchy, they all do things collectively.
Producer
Producer, farmer, or agriculture cooperatives allow members who produce same or similar products to sell their produce together. Each member is an independent producer but they cooperate in many different ways, like buying farm equipment, market and advertise together, or sell their products at the same markets.
Consumer
A consumer cooperative is a business, similar to a worker cooperative, but are owned by the people who use them. This type of cooperative is often seen in credit unions, health care, and utility cooperatives. These cooperatives provide services and often goods at the lowest cost to consumer-owners.